Mario Kart 7 For Nintendo 3DS – Link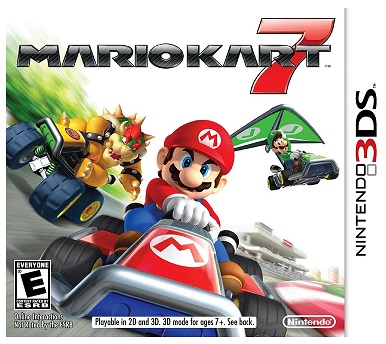 Amazon has this marked down right now to its lowest ever of only $17.09!
The newest installment of the fan-favorite Mario Kart franchise brings Mushroom Kingdom racing fun into glorious 3D. For the first time, drivers explore new competitive kart possibilities, such as soaring through the skies or plunging to the depths of the sea. New courses, strategic new abilities and customizable karts bring the racing excitement to new heights.

People can choose to race as one of their favorite Mushroom Kingdom characters or even as their Mii character.

The Mario Kart franchise continues to evolve. New kart abilities add to the wild fun that the games are known for. On big jumps, a kart deploys a wing to let it glide over a track shortcut. When under water, a propeller pops out to help the kart cruise across the sea floor.