Complete this short survey, and you'll get 100 free Marriott points. Marriott points expire after 24 months if there is no activity in your account, so this 100 free points will effectively push off the miles expiration by 24 months.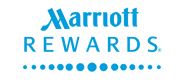 For a limited time, you can also pick up a whopping 80,000 Marriott points and get a free hotel night every year, with the Chase Marriott Rewards Premier Credit Card.
You can click here to learn more about this card.
— Applying for credit cards: All credit card offers can be viewed and applied for by clicking here or on the credit cards tab above. On the credit cards page, you can click on the "Credit Cards By Issuing Bank" link, to view all credit card offers offered by any specific credit card issuer. Just scroll down and click on the logo of the bank issuer of your choice.