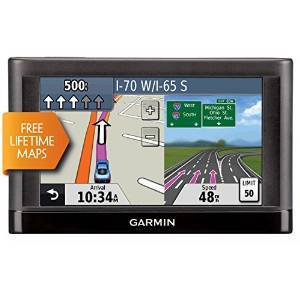 Garmin nüvi 42LM 4.3-Inch Portable Vehicle GPS with Lifetime Maps – Link
This has just dropped to it's lowest ever, for the hot price of only $69.99 w/free shipping!
Detailed maps of Lower 49 States includes Hawaii, Puerto Rico, U.S. Virgin Islands, Cayman Islands, The Bahamas, French Guiana, Guadeloupe, Martinique, Saint Bartholemy, Jamaica
Free lifetime map updates up to 4 times per year
Millions of points of interest, including hotels, restaurants, parking, entertainment, fuel, shopping and more
4.3-inch (480 x 272 pixels) display with white backlight
Features include Lane Assist with Junction View, Route Avoidance and Where am I
Remember: Amazon's prices can change on a dime. The price quoted above is true as of this posting. Confirm price before you check-out.