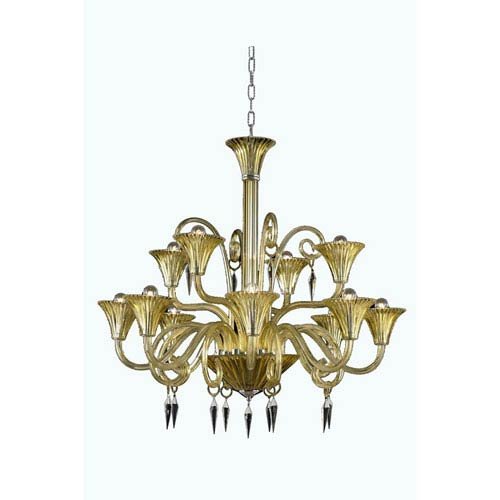 Elegant Lighting Symphony Hanging Fixture, Yellow, 37″x37″ – Link
Elegant Lighting Symphony Hanging Fixture, Yellow, 37″x37″ – Amazon
This is currently marked down on Amazon to a record low at only $200.53!! This is sold by a third party seller, if you want to purchase directly from Amazon, it will cost a bit more at only $398.58!
This was selling for $1,898 before the price drop.
As a comparison, Houszz sells this for $1,898.
8812 Symphony Collection Hanging Fixture D37in H37in Lt:12 Yellow Finish (Elegant Cut Crystal Clear)

Style: Traditional

Bulb Type: E12; Bulb Wattage: 60; Max Wattage: 720; Voltage: 110V-125V

Chain/Wire Incuded: 5 feet

Has UL & Ulc Standard