Clip On Flexible Touch Switch Dimmable Control Reading Light – Link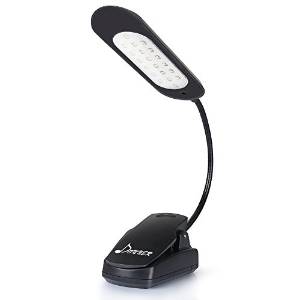 Drop the total to just $3.99 with code: 4JTM2NWW
Charge your new led light with the usb charge cable or the ac adaptor

Multiple, clip-on or free standing. Folds into an easy-to-carry accessory making travelling with this light so convenient.

Perfect for your guitar accessories kit, students dorm room, music rehearsals or for those away trips for work.

Touch-sensitive dimmable control.Long press the switch to adjust brightness. Equipped with 20x world class led chip, super brightness, the optical grade lens provides evenly distributed light with no hot spots

Lightweight & compact. Clips to your hard cover books, sheet music stand, craft table, work bench, bed headboard (maximum 1 inch in thickness) or laptop.