The following is an advertisement: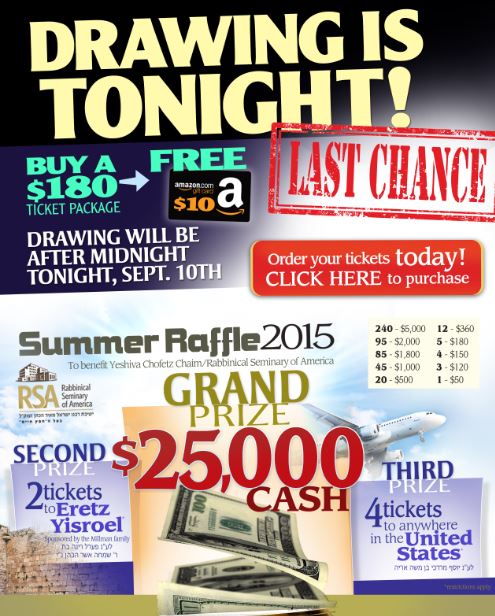 Yeshiva Chofetz Chaim's raffle will be tonight (Thursday) after midnight!
Grand prize – $25,000!
2nd prize – 2 round-trip flights to Eretz Yisroel!
3rd prize – 4 round-trip flights to anywhere in the US!
Plus, if you buy a $180 ticket package you will get a free $10 Amazon gift card!