Universal Car Phone Mount – Link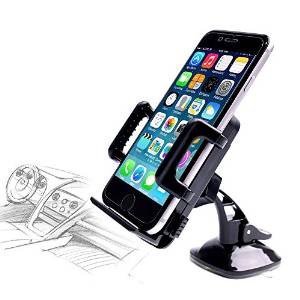 Drop the total to $4.99 with code: HWH3XYKW
Compact light weight comparing to traditional stands. Small size but rich-function.

Single-handed Operation. Simple installation and removal of smart phones, effortless. No more hassle putting your phone or device on the car phone mount .

Enhanced Security. Special design uses a spring clip arm in one side to enhance security of mobile devices, keeps from slipping down.

The high quality rubber gripping design of the clip maximizes friction to reduce possible slippage, so the base of the mount remains fixed in the air vent of your car, providing steady support for your phone even when you are driving on a bumpy road.

Easy Adjustment. It's expandable securely holds most smartphone (3.5″~5.5″ phone).