Update: Deal over.
Miracle-Gro AeroGarden Bounty with Gourmet Herb Seed Pod Kit – Link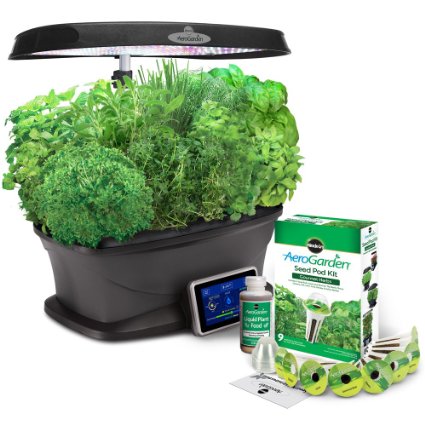 For Prime members only, Amazon has this on sale for today only at just $199.95 w/ free shipping!
One of the great things about this, is that everything grows hydroponically in water with no soil, which means no bugs!
Garden year 'round. Grow fresh herbs, vegetables, salad greens, flowers and more in this soil-free indoor gardening system that grows plants 5 times faster than soil

High-performance, full spectrum 45-watt LED lighting system. Our most powerful garden available with 50% more output than our previous best!

Fully interactive touch screen control panel tells you when to add water, reminds you when to add plant food, automatically turns lights on and off and provides timely tips and on-screen help functions

Our first ever 9-pod garden, with 24-inch extendable lamp arm for bigger yields & more variety

Includes 9-Pod Gourmet Herb Seed Kit that contains: Genovese Basil (x2), Thai Basil, Curly Parsley, Italian Parsley, Cilantro, Chives Dill, Mint & 3 oz. liquid plant food