View Additional Limited Time Offers here!
The Barclaycard Arrival credit card is from the top cash back credit cards out there!  It offers 2% cash-back across the board on all purchases with no limit when rede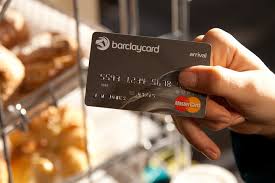 emed for travel. Plus when you redeem the points, you get an extra 10% back, essentially earning you a nice 2.27% cash back across the board! It also comes with a $440 initial bonus when spending $3,000 within the first 3 months and no foreign transaction fees!
What's news to me is that this card has joined the club of targeted Barclaycard bonus point/mile offers. For some time already, Barclaycard has been sending out targeted offers on the USAirways MasterCard and on the Lufthansa Miles & More credit card, offering 15,000 bonus miles when spending $750 per month for 3 months.
It seems that the Arrival card has joined the "club" of targeted bonus points/miles as I recently received a targeted offer from Barclaycard offering an extra 5,000 points when spending $1,500 each month in April, May and June on the Barclaycard Arrival. This is in addition to the regular 2% cash-back that this card offers.
How to get targeted for these offers?
Besides for obviously having one of these cards, It seems that the key to getting these offers, is to let the card sit for 3 months with no usage. Barclaycard obviously wants us to get into the habit of using their cards and as such if the card sits for 3 months with no spending on it, you'll receive a targeted bonus offer.
Now if this is one of your primary cards, it may not always be worth it to let this card sit around with no usage just to earn the extra bonus points. However if this is not one of your primary cards or if you got some minimum spend thresholds to meet on other cards or if you were planning on cancelling the Barclaycard Arrival credit card anyways so that you can churn it for another $440 bonus, before cancelling you may want to try go for the bonus offer.
– Jerri