American Express has a new "Offers" promo. Get a $20 Statement Credit with any $20+ Purchase with your enrolled card at Amazon.com! Officially this offer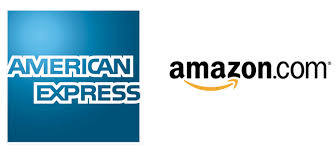 is valid through June 6, 2015. Though these offers do have a cap and will most likely fill up before then, so as soon as you can you should check to see if you have this targeted offer in your account.
If you do have this offer in your account, you can Lock in the savings now by buying Amazon gift cards. The gift cards can be sent to yourself for later usage..
To check if you were targeted for this offer:
Go to American Express.com
Log-in to your account and Scroll down to where it says "Amex Offers & Benefits".
Check if you have this offer available.
If available, be sure to save the offer to your card by clicking on "Add to Card".
Note: Be sure to check under all your American Express credit cards. If you have this under more than 1 card, first open a new tab in the same browser, for each of the cards that this offer is found under. Once you have this offer open on all available accounts, only then hit "Add to Card". This way you can claim this offer more than once, as normally, once you click "Add to Card" on one account, it invalidates the same offer on the other accounts and they will disappear from the other accounts.