Qi Wireless Charging Pad – Link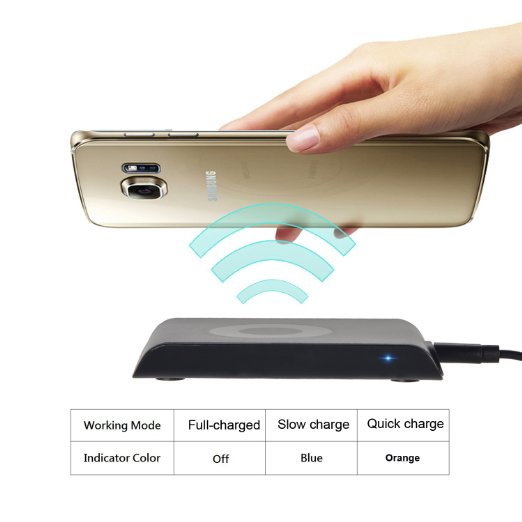 Drop the total to $11.99 with code: A24X5KIG
Easy to Use: Only put down your charging device in the center of the wireless charging pad directly without USB cable, then it could charge.

Fast Charge Mode (15W Output Max): Galaxy S7,Galaxy S7 edge, Galaxy Note 5, Galaxy S6 Edge Plus ,S6 Edge+ with QC 2.0 and build-in wireless charge function up to 60% faster.

Powerful Safe Protection and LED Indication: Built-in intelligent detector and eco-friendly resister to protect your devices from over charge, short circuit, overheating. The blue led light on always indicates slow charge; The orange led light on always indicates quick charge.

Standard Charge Mode for all standard QI enabled devices: Samsung S6, Samsung S6 edge, Nokia Lumia series, Goole Nexus series, LG G series, Verizon HTC Droid DNA, Verizon HTC 8X, SONY Z3Y.

Package include: 1 Pando K9 Fast Charge, 1 USB Charge Cable, 1 User Guide, 1 12-month warranty and friendly customer service.