Premium Adjustable 0-6 Speed Wine Aerating Pourer – Link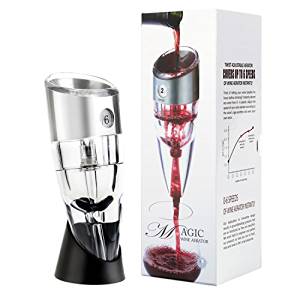 Drop the total to $9.99 with code: TJTAFZ87
This aerator is made from high quality FDA-approved, food-grade materials; Elegant design stylish appearance enhance people drinking experience

Built for perfection. Guaranteed no overflow, no leaking, no dripping and no neck fitting problems; Features a wide opening for easy pouring and cleaning. Includes a drip catching stand to keep your tablecloth clean. Suitable for all wine bottles with a rubber stopper tapered for zero-leakage. Plus it's super easy to clean. Dishwasher safe.

Allows you to blend just the right amounts of wine and air at the precise moments. This wine aerator ultimately results in an enhanced flavor, better bouquet and a smoother finish; Very noticeable difference in the taste of the wine when using the aerator versus the glass of wine straight out of the bottle.