Pewi Ybike Ride On Toy and Walking Buddy – Link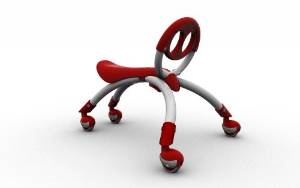 This is currently at it's best price ever of just $38.99 shipped. This was selling for $54.99 earlier.
Available in multiple colors.
The Ybike Pewi Is A New Innovative "Walking Buddy/Ride-On For The Toddler Market". Beginning As Young As 9 Months Pewi Is The Coolest, Sleekest Walker Around.

Unlike Traditional Walkers On The Market Where The Child Is Typically Sitting In The Walker The Pewi Actually Enhances Body And Space Awareness.

In A Traditional Walker A Child Does Not Learn To Fall As He Or She Typically Just Sits Or Hangs In The Unit.

This Freedom Of Movement At A Young Age Has Proven To Stimulate Body In Space Awareness A Key For Balance And Motor Skill Development.

The Multi Direction Caster Wheels Allow A Child To Ride And Easily Control The Pewi In Any Direction. Ideal Use For Indoor And Outdoor Play On Smooth Surfaces.

The YBike Pewi is a new innovative "Walking Buddy/Ride-on for the toddler market".   Beginning as young as 9 months Pewi is the coolest, sleekest walker around.

Unlike traditional Walkers on the market where the child is typically sitting in the walker the Pewi actually enhances body and space awareness.