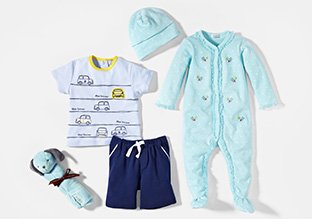 One of the sales currently being offered at MyHabit is a sale on the highly rated Petit Lem baby clothing!
Additionally, new MyHabit accounts that are opened via this referral link, will get a $20 credit on their first purchase of $50 or more!
Click here to go the Petit Lem Baby sale.
Click here to view all current kids sales.
MyHabit is a members only site founded by Amazon. You need to be a member to view the sales. Membership is free.
MyHabit offers deals on apparel, shoes, housewares, cookware, fashion and more – all from designer and name brands.