Be the first to know! Follow DealsMaven.com on Twitter @DealsMaven to instantly get a tweet when a new deal is posted.
———————————————–
There is a nice sale right now for flights during January, from New York JFK to Tel Aviv Israel for just $548.53 round-trip!
Flights are on LOT Polish Airlines with a stop-over in Warsaw. Tickets are bookable on Priceline. With Priceline, tickets purchased are fully refundable until 11:29pm EST the next business day.
Current valid departure dates on the outbound from New York:
January: 11, 13, 15, 16, 17, 18, 20, 22, 23.
Current valid return dates from Tel Aviv:
January:  16, 18, 20, 22, 23, 25, 27.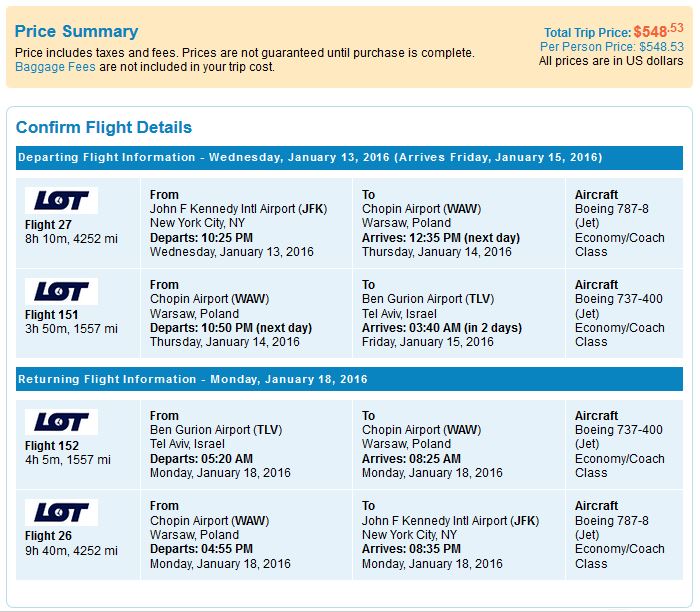 Hotels for your trip can be booked through the HotelsCombined search engine and also be sure to check reviews on TripAdvisor.
"Like" DealsMaven on Facebook (by clicking the above "like" button) and/or "follow" on Twitter to be be updated on other great freebies, deals and more!