Lodge 8-inch Pre-Seasoned Cast-Iron Skillet – Link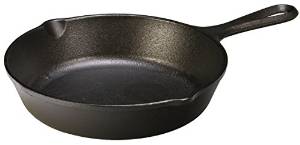 This is currently available on Amazon for it's lowest ever of just $9.53.
Note: Kosher consumers, will need to kasher this before use as it is pre-seasoned. You can kasher it by placing it the oven on self clean for about 2 hours. Please verify with your LOR.
8-inch Skillet can saute, sear, fry, bake and stir fry

Pre-Seasoned and ready-to-use

Superior heat retention and even cooking

Sturdy handle with hole for hanging when not in use

Made in the USA