Jos. A. Bank Wrinkle Free Shirts – Link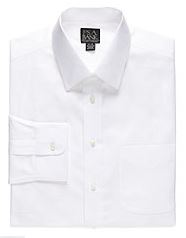 Jos. A. Bank has their traveler wrinkle free shirts on sale at 3 for $119. Plus, Jos. A. Bank automatically cuts 25% off orders of $100 or more, so add 3 shirts to your cart and your total will be just $89.24 or just $29.74 per shirt.
Shipping is free on all orders with no minimum requirements.