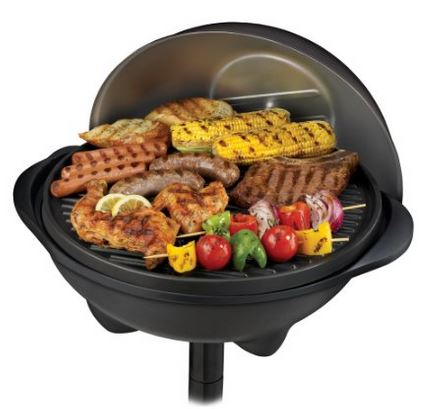 George Foreman Indoor/Outdoor Grill – Link
This has dropped on Amazon to only $59.99 w/free shipping!
As a comparison, this was selling for $78 recently and other merchants on Amazon are selling this for $96 and up.
The George Foreman GGR50B Indoor/Outdoor Grill has a great 4.5 star rating from over 1,350 reviews!

No-fuss grilling made easy, for use indoors or outside
Grill can be used on pedestal (stands about -1/2 feet high) or on tabletop
Uses electric heat, with adjustable range from low to high
Sloping grate base draws fat away from food to collect in easy-to-empty tray