Play Classical Music Album – Link
Google Play Store is offering a free download of the Play Classical MP3 Album! This album has 15 Classical music tracks from various artists.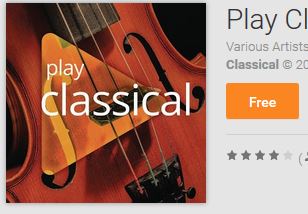 Note: Be sure to click on the top of the page where it says "Free" and not on the right side where it says $0.99. You will need to be signed into your Google account, to take advantage of this offer.