Be the first to know! Follow DealsMaven.com on Twitter @DealsMaven to instantly get a tweet when a new deal is posted.
———————————————–
Update: These flights are also bookable on Priceline, with travel on Delta or Alitalia Airlines.
Emirates Airlines (one of the world's top rated airlines) is currently offering roundtrip tickets from New York City (JFK) to Milan Italy (MXP) for as low as $499 per person!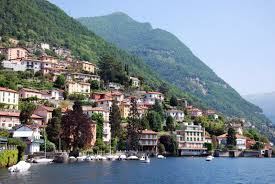 This sale only works when booking airfare for 2 passengers. Tickets must be purchased by August 20, 2015, and is bookable directly with Emirates.
— You can also get Business class tickets for $3,800 when booking 2 tickers, which is $1,900 per person.
Valid for departures Monday through Thursday. Minimum 3 day stay required and maximum of 3 month stay allowed.
Dates available for this low fare are between October 1, 2015 and November 23, 2015, November 30, 2105 through December 3, 2015 and again from January 4, 2016 through March 20th, 2016.
Note that fares may not be available on all dates as availability is limited.
Tickets can be cancelled within 24 hours free of charge.
— Get $625 towards airfare purchases, with the Citi ThankYou Premier Card.
Travel Insurance Links:
Hotel Booking Links:
Car Rental Links:
"Like" DealsMaven on Facebook (by clicking the above "like" button) and/or "follow" on Twitter to be be updated on other great freebies, deals and more!