You can view credit card offers, via the links in the credit cards tab on the top of the site. You can click on the "Credit Cards By Issuing Bank" link to find credit cards by card issuer.
——————————–
It's now official, Costco no longer accepts American Express cards and has now switched over to Visa. Costco has also swapped the co-branded Costco True Earnings Card From American Express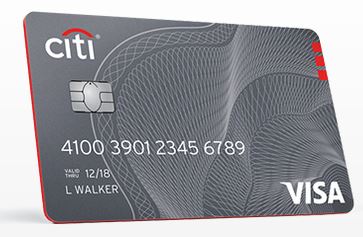 with the Costco Anywhere Visa Card by Citi. This new credit card, is available both in a personal version and a business version and is available only for Costco members.
The new Costco Anywhere card has some nice new benefits, including:
4% cash back on eligible gas for the first $7,000 per year and then 1% thereafter
3% cash back on restaurants and eligible travel purchases
2% cash back on all other purchases from Costco and Costco.com
1% cash back on all other purchases
As you can see, this card is especially good for gas spend, as you'll get a whopping 4% cash back on the first $7,000 on most gas purchases per year! (You will only earn 1% cash back, not 4%, for gas purchased at superstores, supermarkets, convenience stores and warehouse clubs other than Costco or for fuel used for non-automobile purposes.)
You'll also get a nice 3% back on restaurant and travel expenses and 2% back on all Costco purchases. Just bear in mind that rewards are only paid out once per year via a check that can only be cashed in Costco stores.
This card also offers an introductory rate of 0% for 7 months from date of account opening on purchases.
Downside to this card…no signup bonus.