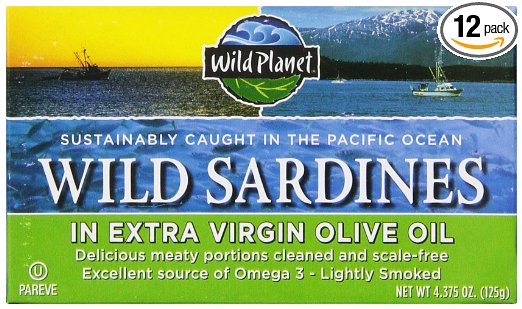 Wild Planet Wild Sardines in Extra Virgin Olive Oil, Lightly Smoked, 4.375 Ounce Tin (Pack of 12) – Link
Amazon has currently got this marked down to its lowest ever at just $18.67.
Plus, checkout with Subscribe & Save for just $15.87 – $17.74 shipped!
— OU Parve
Pack of twelve, 4.375 ounce (Total of 52.5 ounce)

Seafood with fresh-from-the-sea flavor

Sustainably caught along the central California coastline

These meaty, firm and flavorful whole portions are high in protein and loaded with calcium, phosphorus and iron.

Delectable on a sandwich, as a salad topper, or as an ingredient in your favorite recipe!