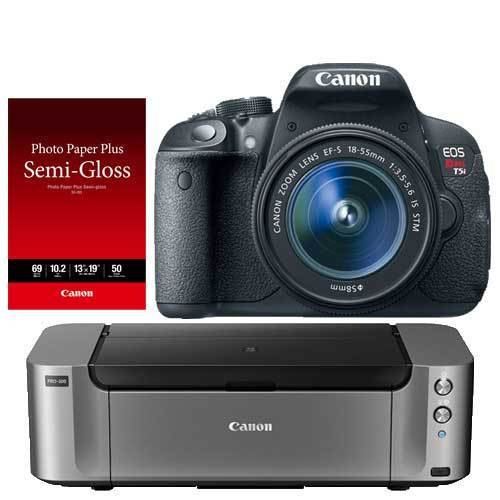 Canon EOS T5i DSLR Camera 18-55mm Lens, w/ Printer Bundle – Link
BuyDig has this bundle on sale via eBay daily deals for $719 + Free shipping.
Send in this this $350 rebate, bringing the total down to just $369!!  (The rebate offer is the first one on the second page.
As a comparison, Amazon sells the camera alone for $599!