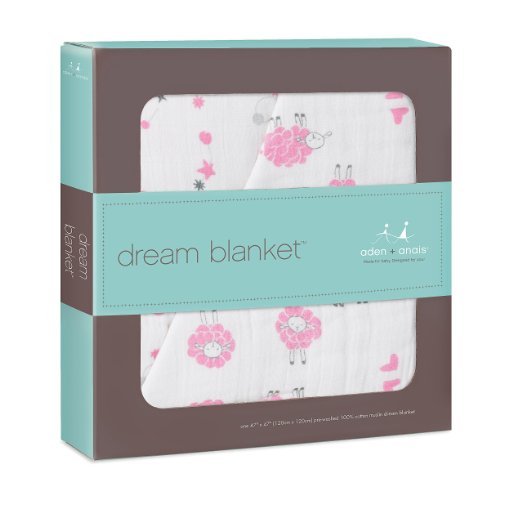 aden and anais Dream Blanket in Royal
aden and anais Dream Blanket in Little Lamb
Drop the total to just $30 with code: YSWUVD7B
Free returns.
This Aden and Anais dream blanket allows your baby's body temperature to adjust naturally, ensuring optimum comfort and warmth.

Aden and Anais dream blanket is a muslin baby blanket for girls and boys.

The dream blankets are incredibly easy to care for and get softer after every wash at home.

Aden and Anais produces exceptional muslin baby blankets. All Aden and Anais baby blankets for girls and boys undergo a series of rigorous quality and safety testing before reaching the market.

Our baby blanket is a great addition to any toddler bed set that creates the ultimate comfort and quality sleep setting for your growing little one.

This muslin cotton blanket measures out to 47"X 47" inches.