Be the first to know! Follow DealsMaven.com on Twitter @DealsMaven to instantly get a tweet when a new deal is posted.
———————————————–
Deal over.
Update: Alive again at just $18.33!

Energizer Industrial AA Alkaline Batteries – Link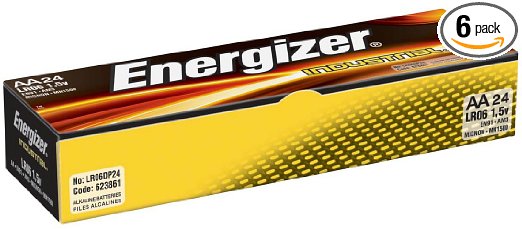 Amazon currently has this pack of 6 – 24 count batteries (total 144 batteries) priced at just $24.24.
Alkaline batteries provide a long-lasting power source

Use in calculators, pencil sharpeners, cameras, flashlights and more

Date-coded and 100% mercury-free

Keep your devices going with Energizer, the world's number one battery brand

Power Seal Technology holds in power for up to 10 years when not in use

Power Seal Technology also means no leaks – guaranteed